Citroen wanted to capture a sense of fun, adventure and outdoor spirit with their new special edition C4 Cactus. Working in partnership with world famous surf brand Rip Curl, we commissioned three artists to design a unique set of surfboards for the main campaign.
Following its success, we created a secondary campaign to auction the surfboards on eBay. All proceeds were donated to The Wave Project - a charity that uses surfing as therapy for young people.
The artists in their studios (above) and the finished boards (below).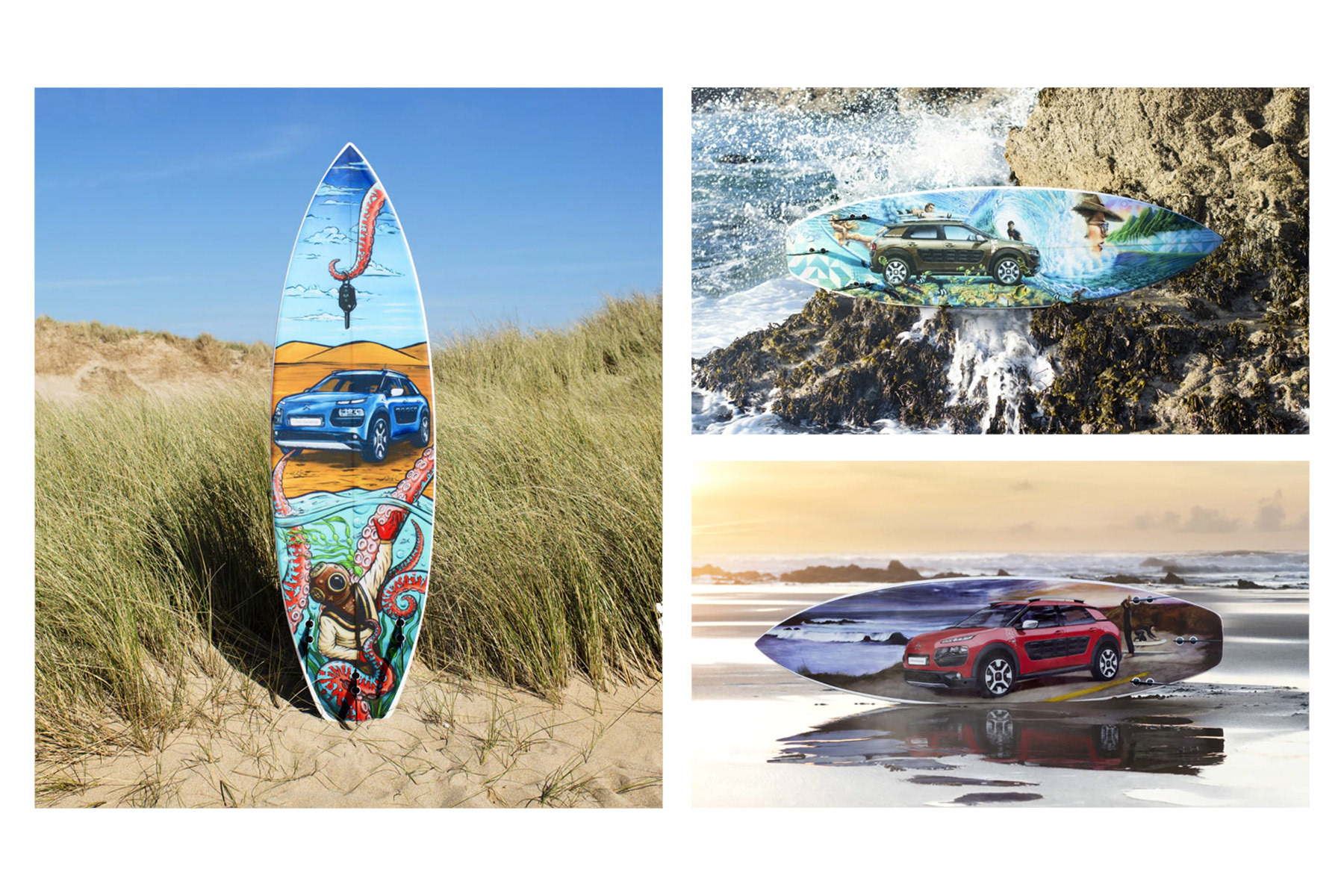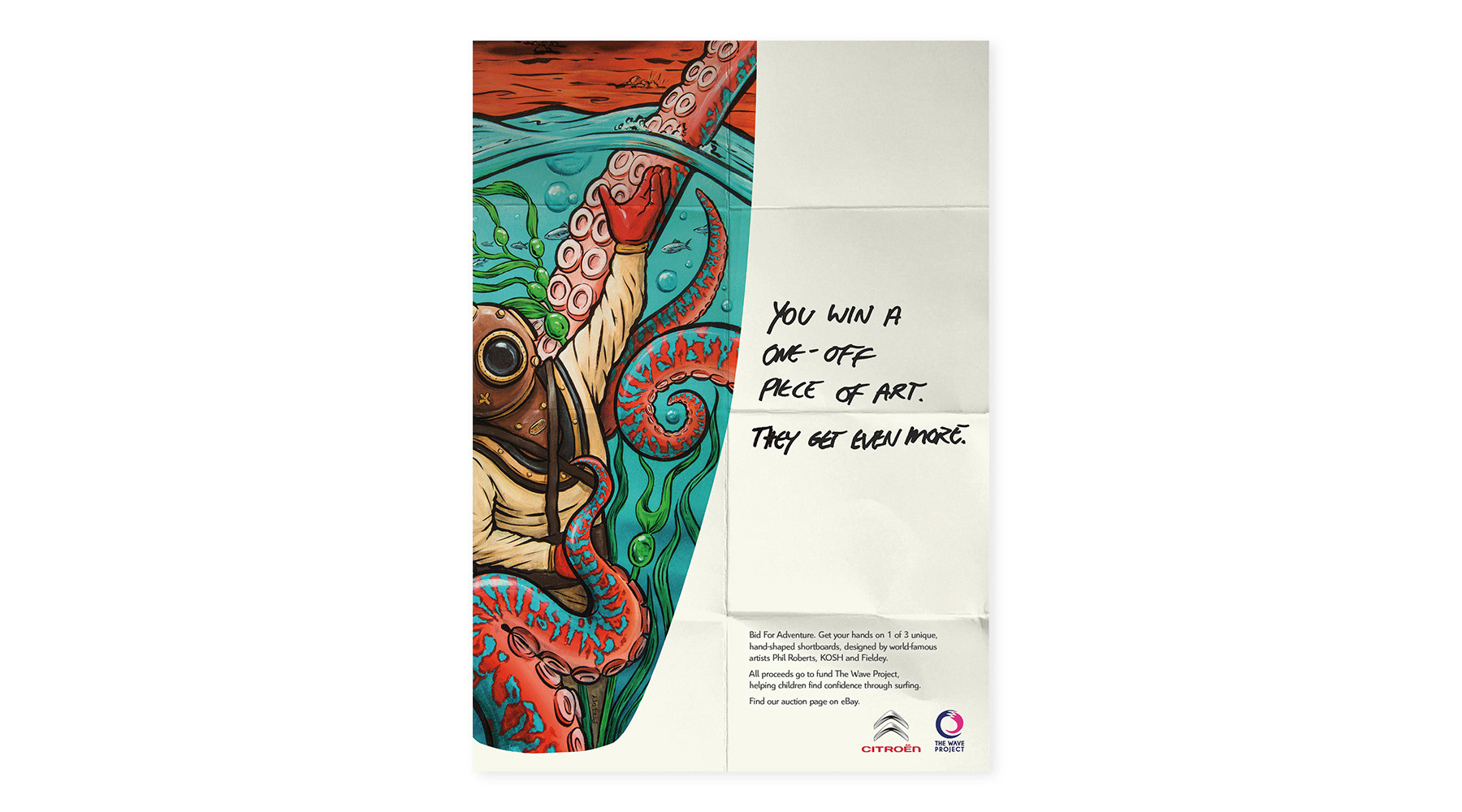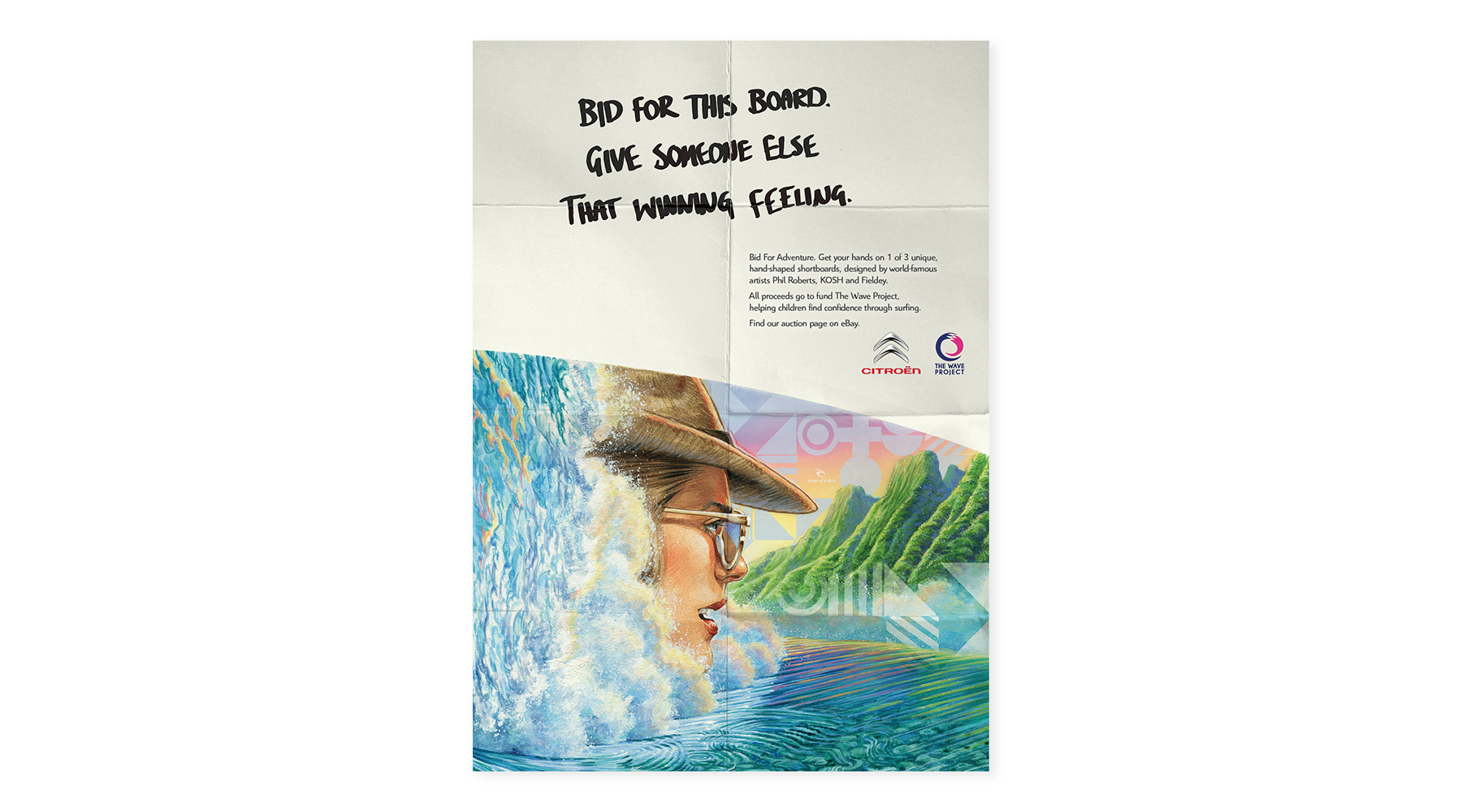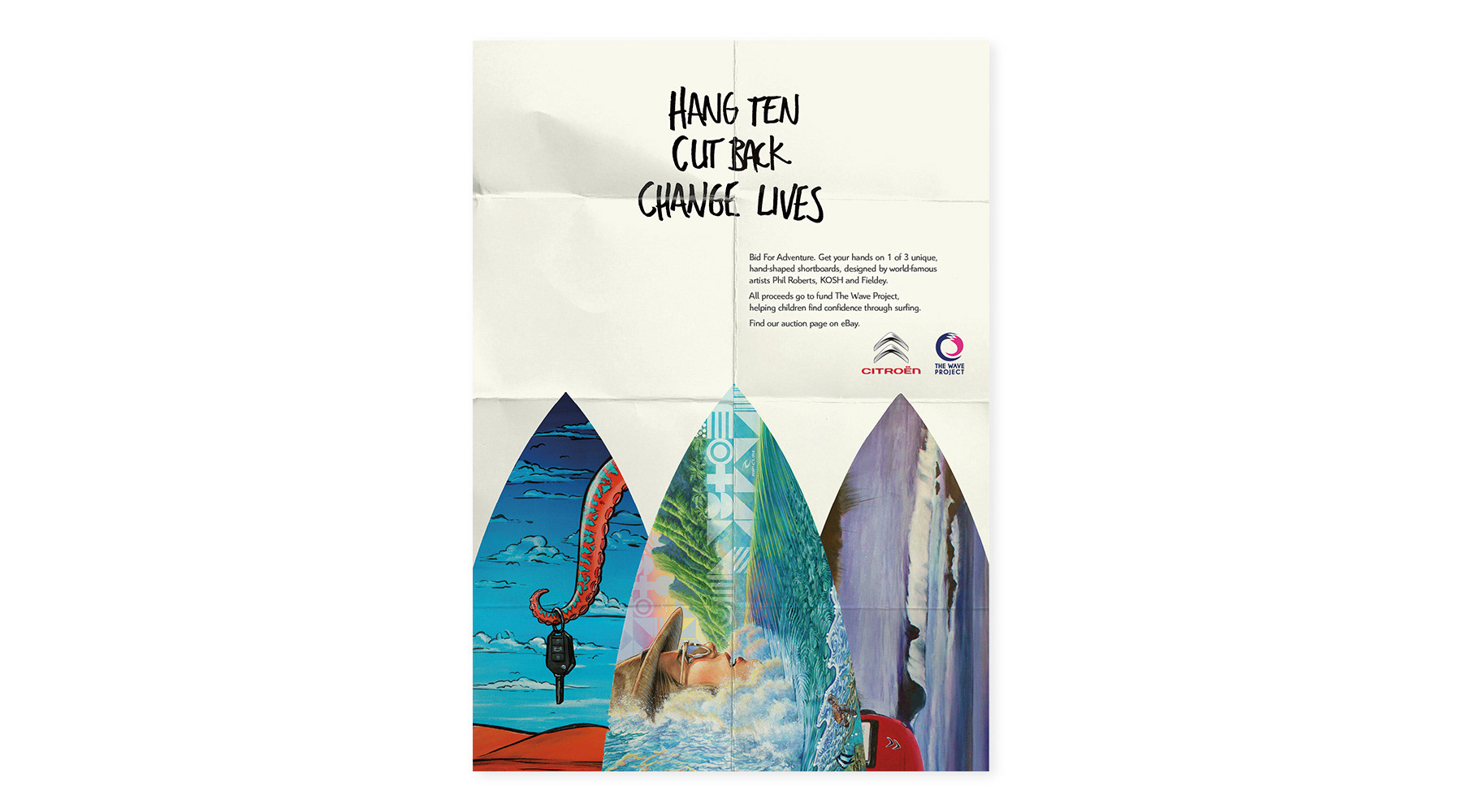 The layouts for the auction campaign, featuring the one-off surfboards.